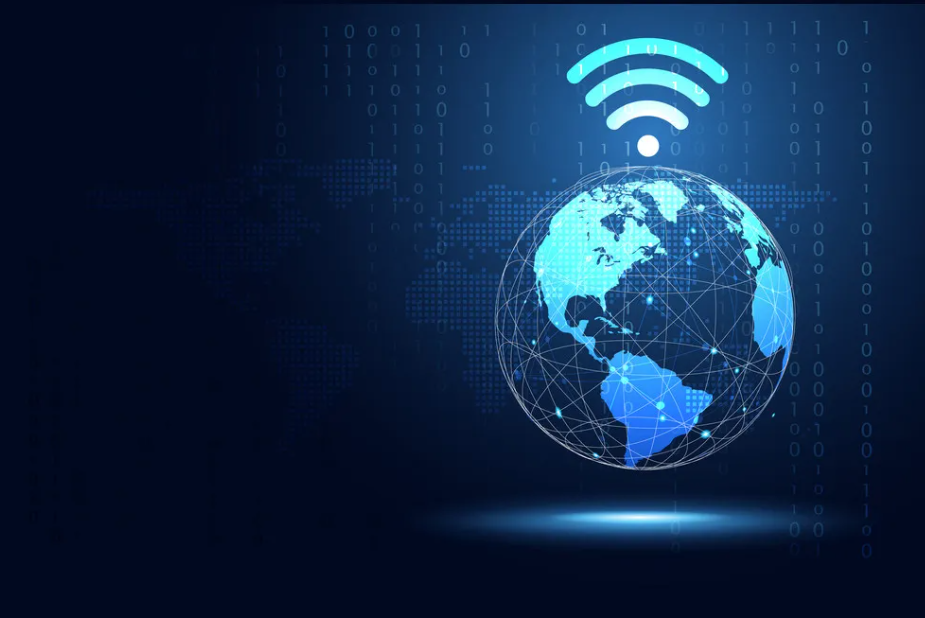 The COVID-19 world dynamic has changed how businesses distribute goods and services, how personnel go about their everyday activities, and what sorts of services they provide. This has majorly impacted many sectors of the industry while others have had to adapt majorly. Many companies were forced to lay off employees, shutter branches and operations, and even close permanently.
COVID-19 limits infrastructure and transport sales to businesses, creating numerous new market problems. Managed service providers (MSPs) are challenged with generating new income sources as a result of these negative consequences. Big problems like the cloud migration trend and rising unpredictability among the customers have proved to be huge. At such times, an MSP needs insightful and 247 available services that can help networks in terms of big data and critical insights. This is where the Virtual Wireless Expert from Aprecomm comes in.
Problems Faced by Wireless Monitoring Networks
Because of the virus outbreak shutdowns, 51% of MSPs saw a monthly revenue drop. Many consumers found themselves were unable to process payments provided under MSP contracts.
According to another survey, the top MSP issue in 2020 due to the pandemic would be company development, followed by financial challenges, sales and marketing, and adapting to client demands. Remote access and working remotely are now driving the most substantial improvements in MSP services, with new income streams such as business operations and entrepreneurial ecosystem solutions. With such a trend, the role of the Virtual Wireless Expert by Aprecomm could be pivotal. With the addition of gaining insights and having a well-rounded network management system, MSPs could be able to get back on their feet easily.
Understanding Wireless Network Monitoring
Wireless network monitoring is a service that continually monitors and verifies a wireless channel's smart devices, such as routers, network connections, and laptops. Wi-Fi efficiency and reliability are improved with monitoring tools, ensuring that links are never dropped or slowed. Now that staff are controlled remotely and efficiency is dependent on solid connectivity, these factors are critical for businesses of all sizes.
Businesses rely on high-quality networks that can manage conversations, video calls, video broadcasts, uploads and transfers, and other activities. There are many more gadgets to care for than it's ever been, including Internet of Things (IoT) equipment like watches, in addition to pandemic issues and remote work. Organizations may find it difficult to deal with the ensuing congestion and connection issues that these technological advances bring.
Performance measurement is the key to improved Wi-Fi because that allows issues to be handled sooner and potentially corrected well before end-user notices. For many industries today, Wireless monitoring has changed the game. In order to keep operating efficiently, industries such as finance, healthcare, and others will have to take serious strides.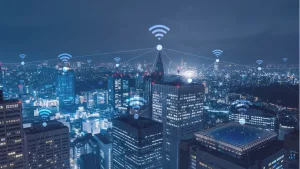 Why Network Monitoring Has Become Increasingly Important Today
As part of their managed hosting services, MSPs may begin assisting clients in locating and resolving WLAN problems. Customers want options that will continually monitor Wi-Fi results in line with contractual requirements (SLAs), give key information, track the correct metrics, and provide the user with Wi-Fi analytics in a straightforward manner. Teams also want immediate warnings when the WLAN falls below previously established benchmarks.
Every Managed Service Provider needs that one thing in their profile that sets them apart. With the help of Aprecomm's Virtual Wireless expert, there can be a world of enhancements to the services provided. With the help of the Virtual Wireless Expert network monitoring services, you will be able to avail yourself a world of benefits such as:
Set up mobile devices with end-to-end surveillance configured
Be able to technologically be at your employee's service as and when required
Keep an eye out and be vigilant across all access-point-connected SLA's
Include even more service offerings as a part of your MSP profile
Have multiple revenue streams come in to help MSPs benefit along with their clients
Be able to offer reliant and flexible services to the client even during uncertain economic times
Enhancing your services provides additional help to consumers while also boosting your income possibilities.
The advantages grow when you offer devices or network connections that will be used in new distant Wi-Fi settings. Wireless network monitoring solutions that incorporate mobile security tools will provide proactive information into how the network services and actions to proactively develop or create systems.
Conclusion
With the help of network monitoring services, wireless networks could be perceived altogether in a different way. These networks would be ideal sources of information and crucial data for Managed Service Providers along the way. By offering network monitoring services like that of Aprecomm's Wireless expert, many clients would benefit greatly from the wide range of services available. This added stream of services will also generate better income, creating a win-win situation for everyone.