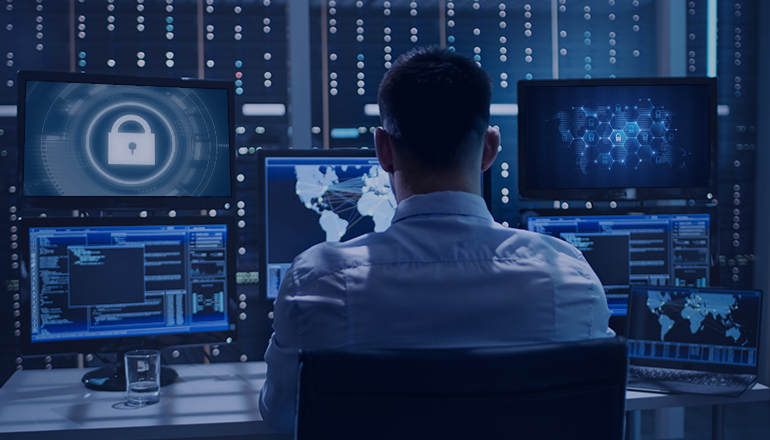 Top 5 challenges of Monitoring Network and How to address them
Introduction
Improving your network performance has been a major uphill battle among brands across the spectrum of networks. Especially with almost 4 Billion people using wireless networks, this has been something to tap into. For a while, it seemed like a daunting task to make your network work more efficiently but given the current advancements, there are various deciding factors that could help your network performance more than you thought mattered. Here are a few ways to ensure that monitoring your network doesn't come in the way of your plan:
Improving Your Visibility
You can't completely comprehend network performance if users can't see a section of it or follow a certain performance statistic. Most access control solutions will add devices that join a network automatically, ensuring that none of your networks is left in the dark. This enables your enterprise to learn about performance issues wherever they occur on your network. Furthermore, your company must be able to evaluate every network activity; one erroneous data packet might mean disaster for your company. Improving visibility is a task at hand that can only help you in the longer run. Network monitoring has come a long way but there is clearly a lot more to be done in this field before activities are made easier overall.
With Aprecomm's AI-powered Virtual Wireless Expert, you can easily evaluate network activity and receive actionable insights from large sets of raw data to take action as per your plan.
Get the Right Data
Monitoring the performance of the network isn't a one-size-fits-all solution. Every business will have distinct network performance needs, analysing various parameters and setting different performance goals and benchmarks. To correctly assess the behavior of your network, your organisation must be able to isolate valuable performance information and insights from everything else. Many remote monitoring solutions allow you to concentrate on certain metrics that your organisation wishes to follow, allowing you to prioritise relevant information over everything else.
The difficulty in imposing service-level agreements is yet another business problem linked to tools with limited visibility and missing data. That is, if you can't figure out where an issue is, you probably don't know what's causing it or who or what to blame. This issue can influence the connection between the network and IT teams, as well as line-of-business executives and service providers with inaccurate data. Everyone suffers as a result. With the hiSense technology of the Virtual Wireless Expert by Aprecomm, you can get immediate insights on network performance and user experience to stay on top of things.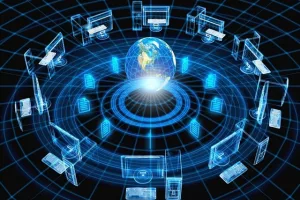 Network Maps are Key
To accurately track your company network, you must be able to see every aspect of it, including every gadget and connection it contains. Most network management solutions include network mapping capabilities that provide a visual depiction of a whole network; this allows your company to view every component of your entire network in one location, avoiding dark regions or silos. Your configuration may also give different graphics based on performance data, depending on the solution — for example, a healthy device may be represented in green, while a malfunctioning device may be displayed in red.
Engineers will be much more reactive to issues they might have spotted before users and carriers, wasting important time attempting to figure out the underlying cause using outdated tools if these new tools aren't available.
Balancing the Networking
Active and passive performance measurements are both important components of a good network monitoring approach. Active monitoring includes examining actual service quality data in real-time; passive monitoring replicates network traffic so firms may mimic performance difficulties. While both active and passive monitoring is beneficial, your company must strike the appropriate fair balance.
When designing your monitoring techniques, keep in mind any anticipated modifications to your network. Your firm must forecast the status of your network in the future and evaluate how new network additions may influence performance. Aprecomm's AI-powered Virtual Wireless Expert is your one solution for a wide array of needs in this field with its data insights and AI-based predictive analytics.
Get the Right Network Baselines
You need to know whether your network normally operates in order to understand your present network performance. Your company will have information on signal strength without any difficulties if you set data quality baselines. The main advantage is that it allows you to observe when performance falls below expected levels, which signals a serious performance issue. It's also beneficial for determining when your connectivity is better than normal; this allows your organisation to ensure that any network upgrades or reconfigurations are truly enhancing the network.
As more people choose to work from home, network engineers will require new technologies to deal with the growing significance of user experience, visibility, and raw data in root cause investigation. Monitoring networks has always been an uphill task that has daunted many but with the VWE, your life can become a whole lot simpler. Aprecomm's AI-powered Virtual Wireless Expert can help you predict, automate get a rhythm into your workflow daily.