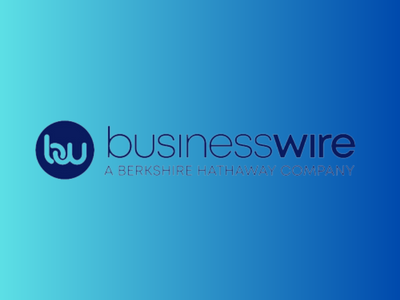 BANGALORE, India–(BUSINESS WIRE)–Aprecomm (India) has announced that Mr. Gopi Sirineni will be taking up the chief advisory role in the company and also joining the board of directors.
Sirineni is a veteran in the Wi-Fi networking industry and has previously held an executive position at world's leading Wi-Fi solutions company (Qualcomm). Sirineni has a signature reputation for inventing out-of-the-box solutions and he was the creator of Wi-Fi Mesh Technology valued USD 6 billion. At Aprecomm, he will be focusing on strategies that will propel the organization towards industry leadership. Currently, he is the CEO at the cybersecurity company Axiado. He also held executive roles in companies including Marvell Semiconductor, AppliedMicro, Cloud Grapes, and Ubicom that was acquired by Qualcomm under his expert guidance.
"Reliable Connectivity has become highly demanding than ever over the last years driving ISPs and Service Providers into challenging zones. Aprecomm's Network Intelligence helps understand and improve Wi-Fi user experience and has been gaining lot of traction among ISPs. We are also looking at expanding our business globally and Gopi's expertise will greatly help us at this juncture to position our company strategically," said Mr. Pramod Babu, CEO & Co-Founder of Aprecomm.
Sirineni is an expert in the areas of secure computers and connectivity. He is a pioneer in distributed mesh Wi-Fi networking and Self Organizing Networks (Wi-Fi SON). Over the last few years as Vice President of Qualcomm's Wired/Wireless Infrastructure unit, led the whole-home Wi-Fi strategy and drove the development of its Wi-Fi SON software. Armed with his 25+ years of industry expertise, the man is expected to take Aprecomm to new heights.
Sirineni holds a Master's degree in Electrical Engineering from the University of Arkansas, USA and bachelor's degree in ECE from Vasavi College of Engineering, Osmania University, Hyderabad India. He was recently inducted into the college of Engineering distinguished Alumni group at the University of Arkansas. He has taken part in IEEE Project Authorization Requests (PARs) and has contributed to both Ethernet and Wi-Fi standards.
"Wi-Fi has becoming essential part of everyday life for everyone now. With number of devices increasing, needs of self-management, network intelligent details help service providers and OEMs to give seamless wireless experience to their customers. Aprecomm is leading this with Virtual Wireless Expert – VWE, AI Enabled WiFi solution to the market. There is a high need of proliferation of Wi-Fi into SMB and public Wi-Fi markets and Aprecomm is poised to enable that," said Mr. Gopi Sirineni.
Mr. Guharajan Sivakumar, Co-Founder and CTO at Aprecomm adds: "Happy to have Gopi as part of our advisory board, Gopi brings in a rare combination of experience at the highest levels of business and technology. We strongly believe Gopi's insights combined with our expert engineering team will help us in our mission to emerge as a market leader in next generation autonomous Wi-Fi networking."
About Aprecomm
Aprecomm is an industry game-changer with an AI-enabled Software Stack to understand Customer Wi-Fi Experience. Aprecomm offers cloud-based automated solutions to enhance Wi-Fi performance. What sets Aprecomm apart is the VWE (Virtual Wireless Expert), an AI-driven network assistant. VWE helps in automatically and proactively troubleshooting Wi-Fi issues. This way ISPs and Enterprises will be able to fix them immediately and dramatically minimize down-time. Aprecomm's solutions help enterprises improve their business standards through higher reliability, reduced expenses, and speedy ROI.
Read More